wáy x̌ast sx̌əlx̌ʕált (Greetings)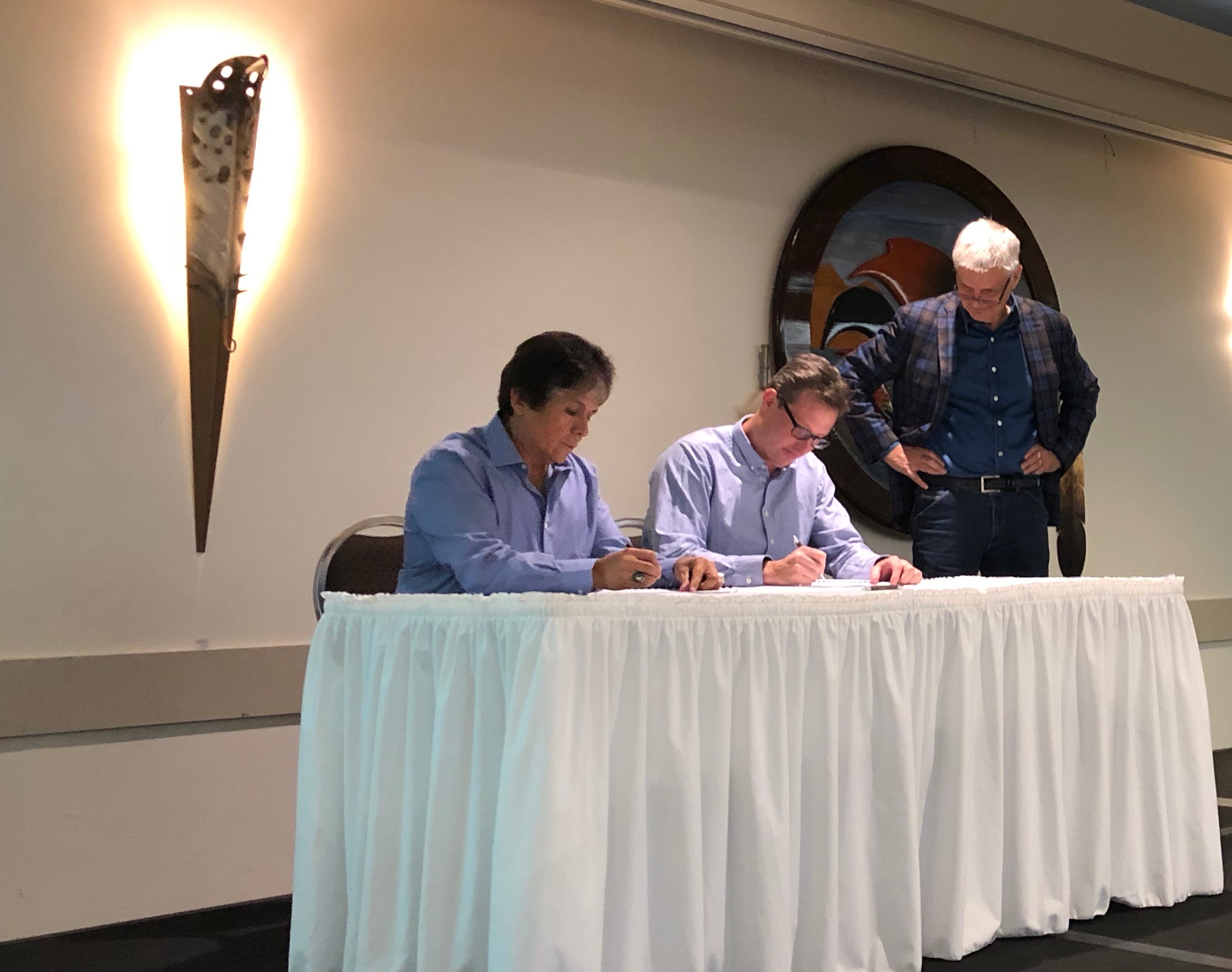 It was an honour to attend and sit at the head table with Chief Clarence Louie for the fourth celebratory Nk'Mip Gala event on October 10, 2019. This year's theme "Harvest Fundraiser Sharing & Caring" was held at the Spirit Ridge Conference Centre in Osoyoos BC.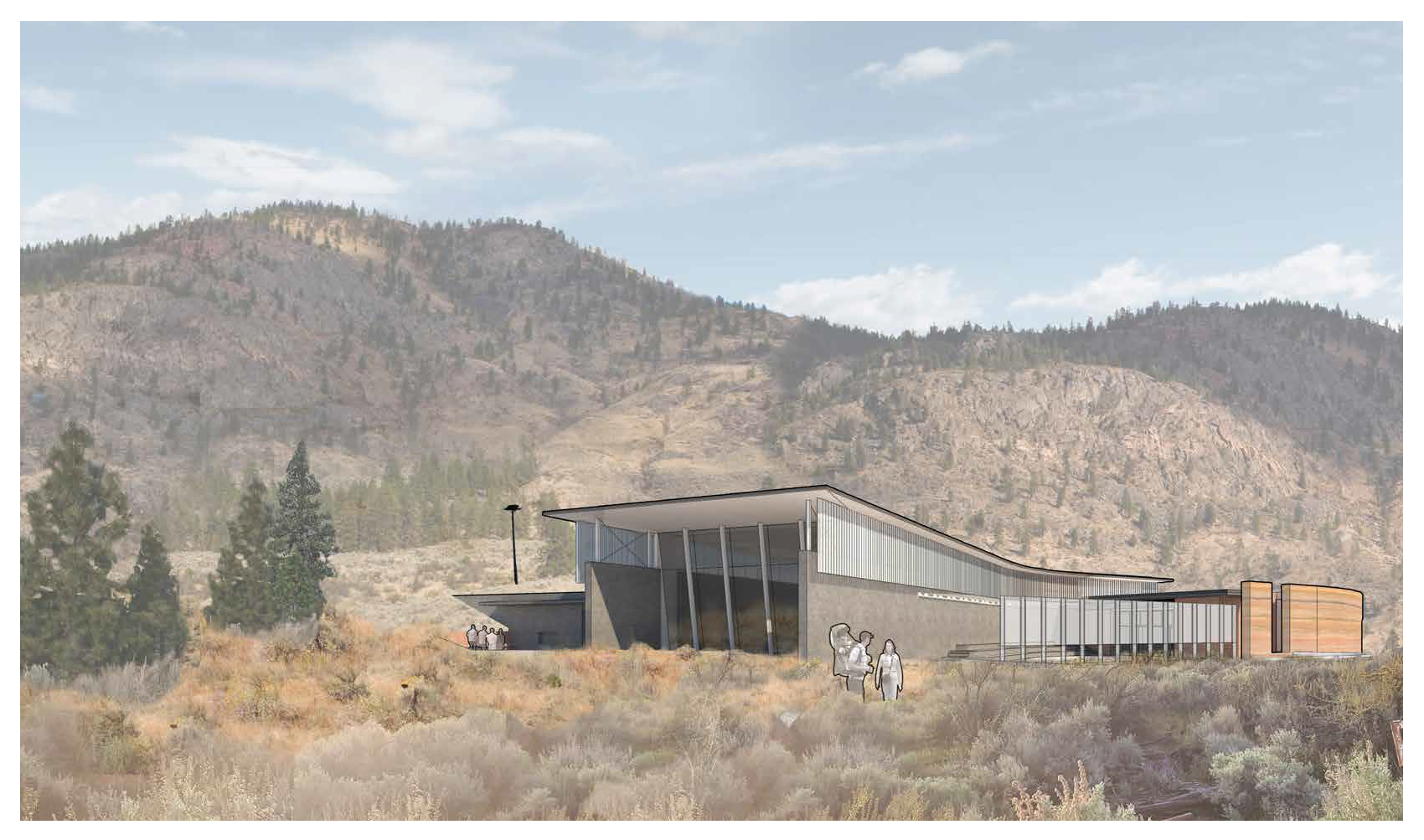 We were treated to an amazing 'food to table' menu featuring 3 Chefs with ambient music by Derek, live performances, looney auction, and 50/50 draw.
The event brings together the local businesses, professionals, and the community. This was also the opportunity for Chief Clarence and Greyback Construction to officially sign the contract for the exciting next phase of the Desert Centre Renewal – a spectacular new gallery and event space, update interactive displays, cultural programs, and outdoor performance courtyard.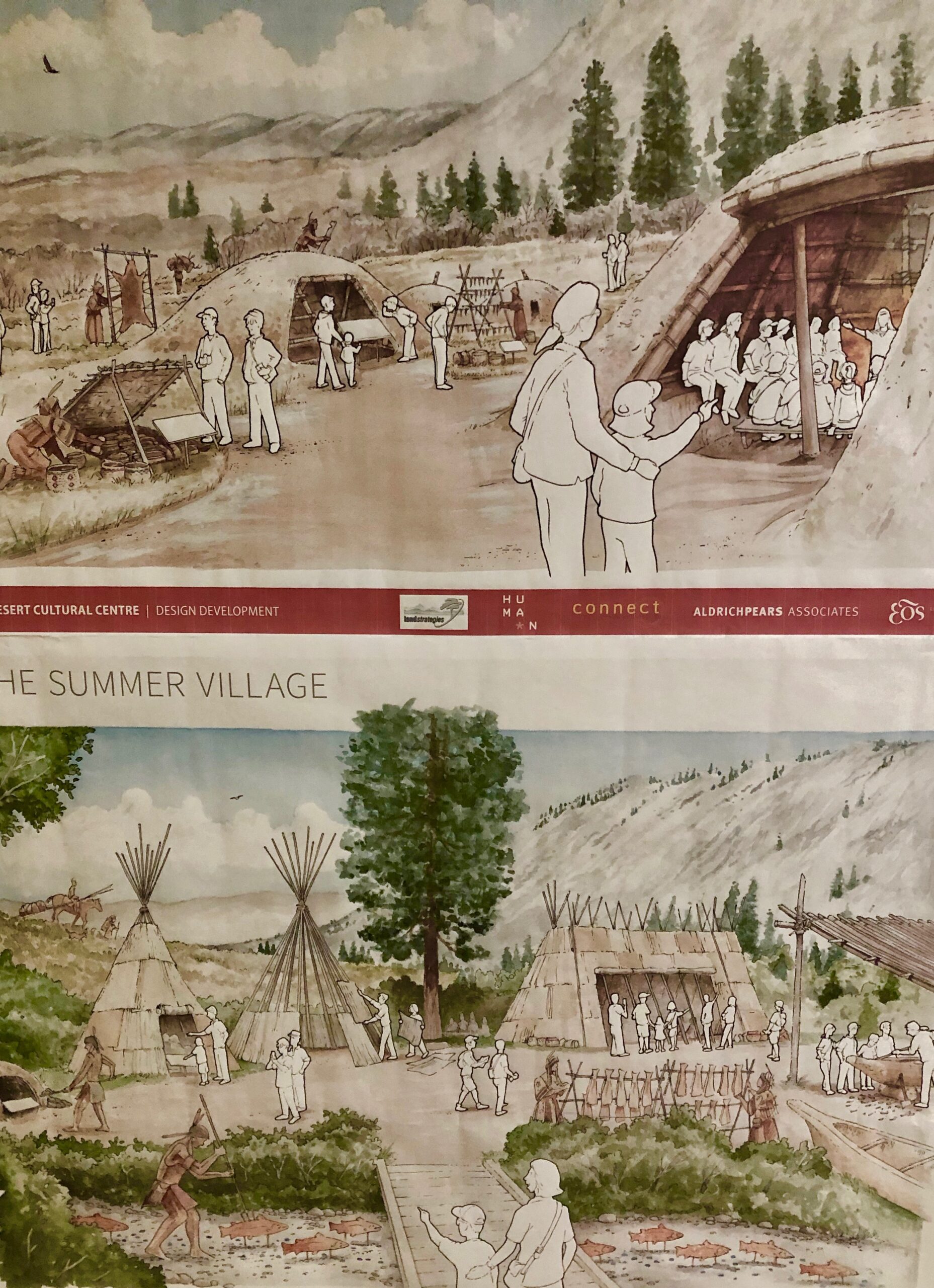 Connect Landscape Architecture is pleased to collaborate with: Human Studio Architects, Aldrich Pears Associates, EOS Lightmedia, and Land Strategies