With: Kasian, Grout McTavish Architects, PCL Construction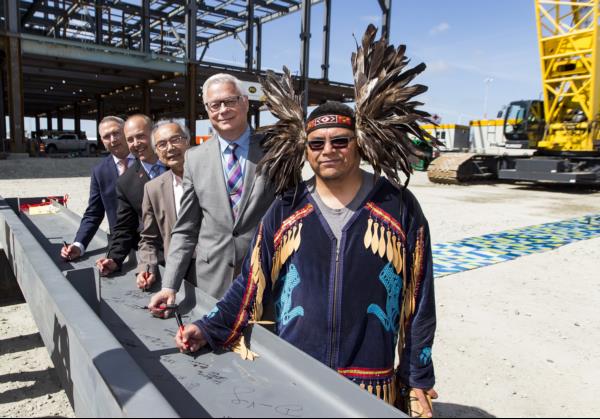 The event marked the completion of the structural phase of the building, which remains on schedule to open in 2020. Alec Dan performed an official Musqueam welcome. Vancouver Airport Authority President and CEO Craig Richmond was joined by the Honourable George Chow, B.C. Minister of State for Trade; Tertius Serfontein, Senior Director, Airports – Western Canada, Air Canada; and Jason Glue, representing the Board of Directors of the British Columbia Construction Association (BCCA) to celebrate the steel topping. All those in attendance had the amazing experience to sign the steel beam before it was craned and placed into the building structure.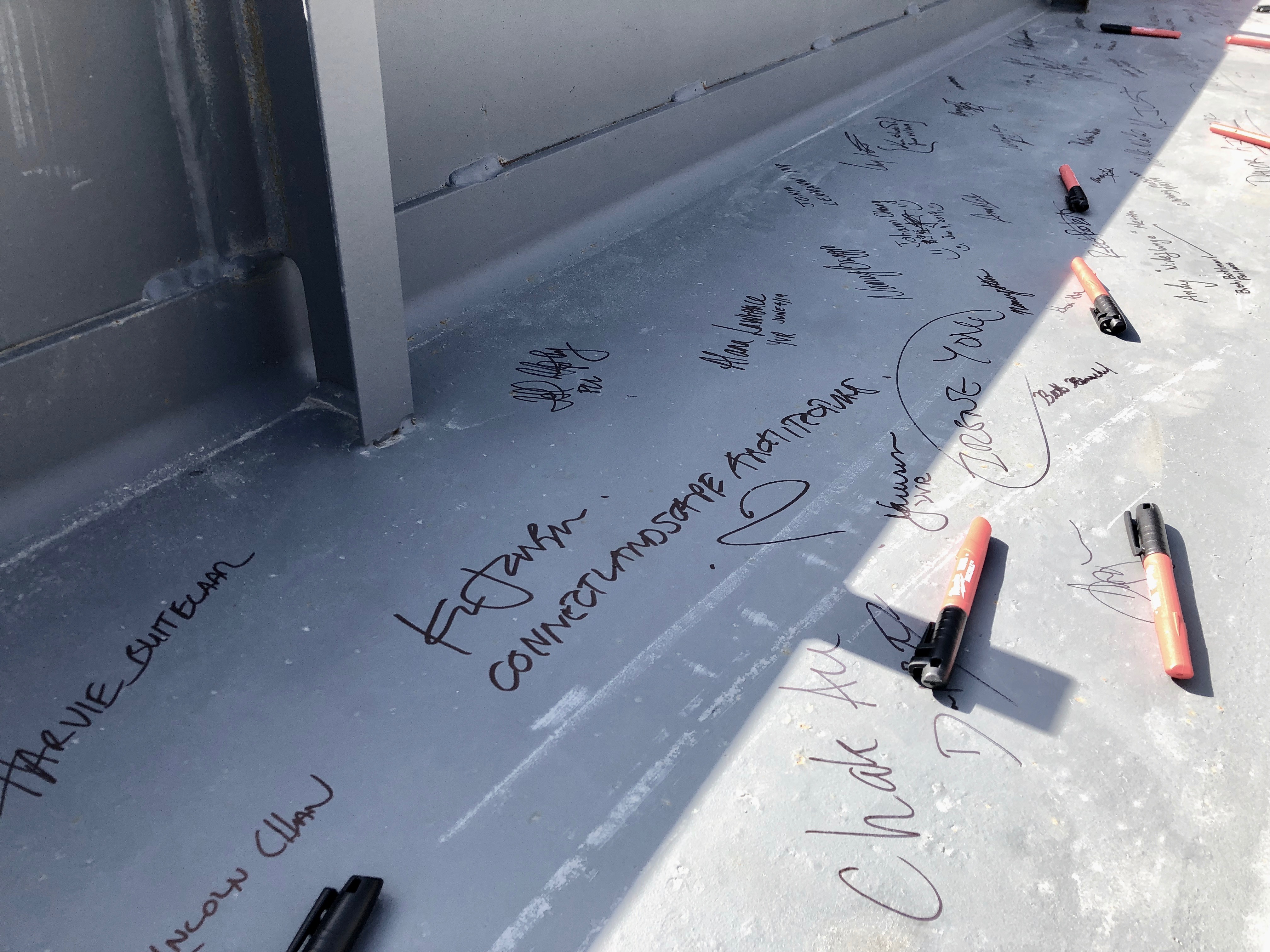 For 10 straight years, YVR has consistently achieved the best airport in North America! Connect Landscape Architecture has contributed to YVR's well known and award-winning established sense of place for over twenty years. Once complete, passengers will experience the beauty of our west coast B.C. with a symbolic mythical island, complete with shoreline rockwork and fluctuating tide pools, and the ability to walk outside and stand under a 30-foot high Hemlock forest. Providing access to nature will create and reinforce a calming place of respite for travelers.