Airways Magazine, a forward leaning source of news, features, and information for the vibrant and ever-changing commercial aviation industry, has featured Sharp & Diamond's YVR work in their most recent print publication. The tip off that we were featured came from Larry Diamond (the Diamond of Sharp & Diamond), who stumbled across the article on YVR while reading the magazine traveling from NYC to YVR.
Sharp & Diamond has a long-standing professional relationship with YVR International Airport and we are happy that our projects have been so well received by airplane and airport enthusiasts.
Below are two quotes from the YVR article that highlight some of our projects, the Larry Berg Flight Path Park and the YVR Green Wall.
"Just south of Burkeville, and at the end of the Runway 26L, is the newly opened Larry Berg Flight Path Park, named after the former President of the Vancouver Airport Authority. I used to come here to watch planes when I was a youngster and remember it as a grass field. It has been a great spotting area for years. It has since been made into a fantastic aviation-themed park. Here, one can find information on YVR, a big globe-like structure showing the airport's relation to the world, and footpath runways, ideal for young children to engage in imaginative play."
"Known as the YVR Green Wall, this impressive living wall – the largest in North America – is over 55 feet high (17 meters), 36 feet wide (11 meters), and is made up of 28,249 individual plants."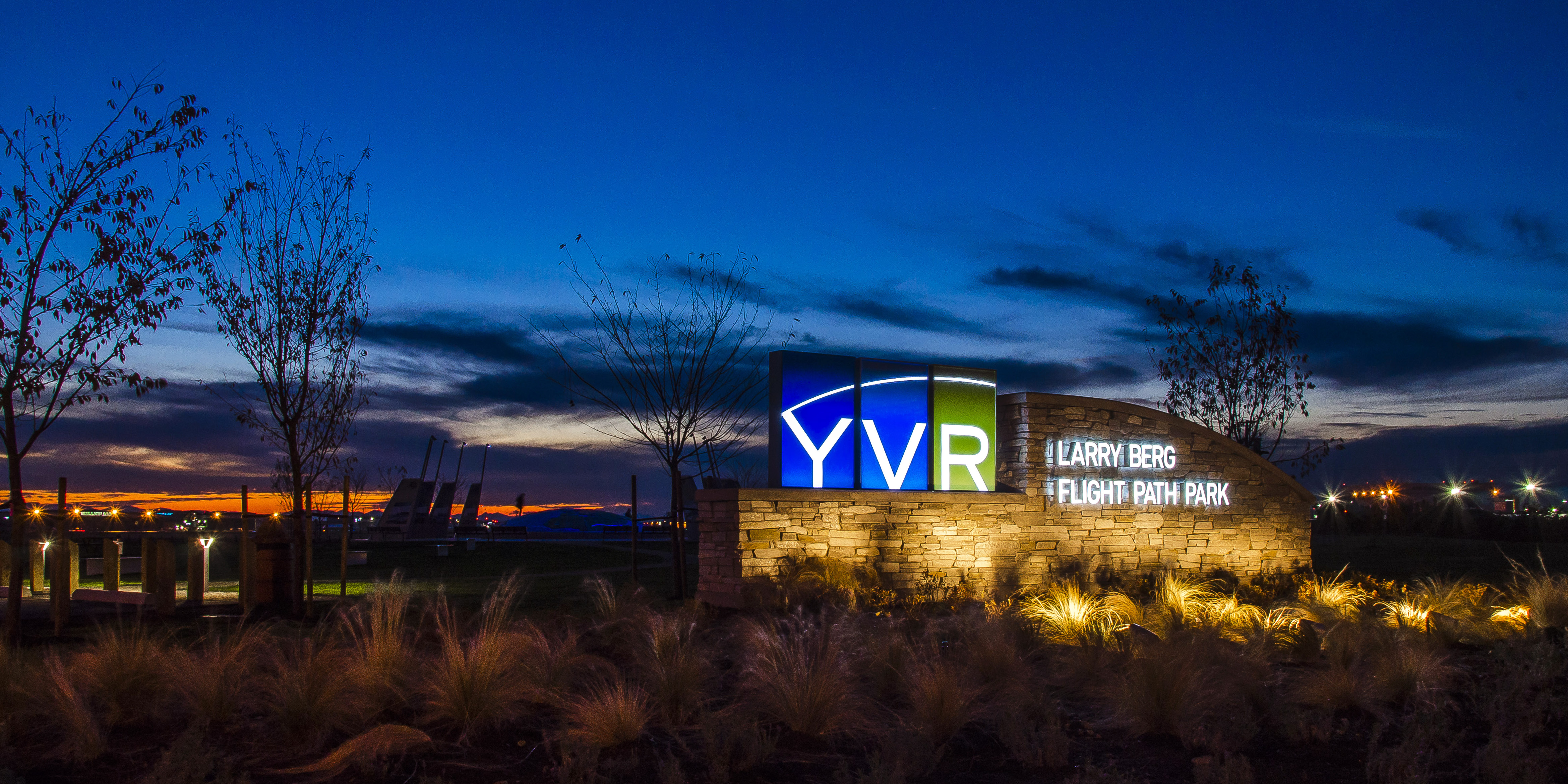 Full list of YVR projects:
YVR Sea Island Master Plan
YVR Larry Berg Flight Path Park
YVR Canada Line Stations
YVR Gateway Feature
YVR Interchange Corridor
YVR Interiors
YVR ITB Cooling Plant
YVR Level 5 Courtyard
YVR Olympic Feature
YVR Sea Island Conservation Area
YVR South Airport Parking Lot