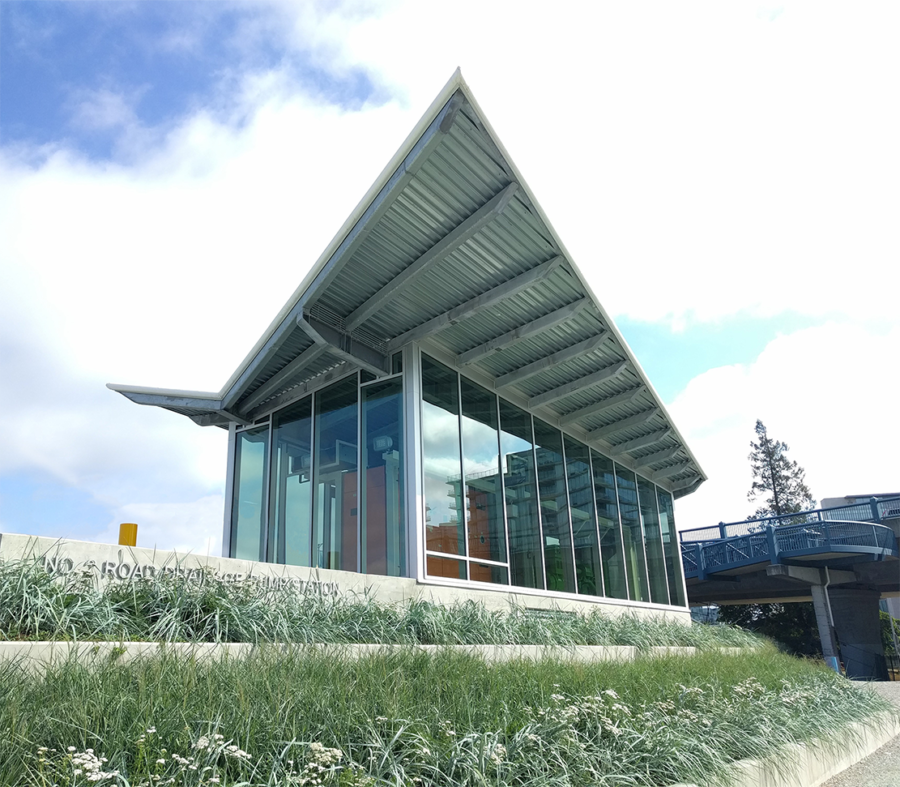 2018 Project of the Year Award
The No. 2 Road Pump Station in Richmond recently received the Project of the Year Award from the Public Works Association of BC at their annual conference and trade show. The stormwater pump station at No. 2 Road creates a landmark along the Fraser River. The landscape design complements the 'wing-like' architectural form paying homage to YVR Airport. Mass plantings in the form of drought-tolerant shoreline grasses contribute toward a resilient landscape approach rooted in place.
The PWABC Provincial Awards Program recognizes the best in the public works profession. Connect Landscape Architecture is proud to have been on this team. 
HIGHLIGHTS
Location: River Road at No.2 Road, Richmond, B.C.
Owner/Developer: City of Richmond
Landscape Architect: Connect Landscape Architecture
Prime Consultant: Civil, Mechanical
Electrical: WSP | Opus
Architect: Feenstra Architecture
General Contractor: Stuart Olson
Landscape Contractor: North by Northwest
Structural Consultant: Integral Engineering
Geotechnical Engineering: Tetra Tech
Environmental Consultant: Dillon Consulting
Public Art: Germain Koh
---