Landscape: Sharp & Diamond
Owners: Bentall Kennedy and Sunlife
Project Manager and Engineer: Omicron
General: Matra Construction
Amongst the bustle of weekday workers, shopping pedestrians, students and tourists, it's often difficult to find an outdoor public space to sit and unwind. Pender Plaza has always offered this opportunity. Since inception in the 1980s, this place provided a landscape where people can escape the hurried pace of downtown Vancouver; a place to eat their lunch and hang out. Like many of this era of downtown plazas, it is now tired and requiring repair.
The roof deck membrane was leaking into the underground parking below and required immediate replacement. 'This became the catalyst to improve the public realm with stronger visibility and access from the street, and more places to sit in the sun', Ken Larsson, Principal with Sharp & Diamond. SD prepared an urban design analysis and schematic design for both this plaza and the Sunlife plaza (Thurlow and Melville) originally built in the early 1980's.
Our strategy was to invigorate and upgrade the design, materials, and function. The plaza renovation at Sunlife was recently completed in 2014. Sharp & Diamond is currently working with Cornelia Oberlander on the 1133 Melville site (w/. KPF (New York)/Kasian for Oxford Properties) which will ultimately connect these sites together with a spectacular public outdoor plaza.
The most notable changes include:
– Removal of past expiry date Cherry Trees and replacement with brighter Park Bark Birch
– Improved stairs, landings, ramps and railings
– Custom seatwall benches located in sun pockets
– Lower height planter walls with new planting palette
– Contemporary furnishings (recycling units, ash dispensers, and bike racks manufactured by Landscape Forms)
– Lighting to uplight trees, and highlight railings, steps and walls
– Contemporary canopy providing weather protection
– Modern concrete topping to replace orange ceramic tile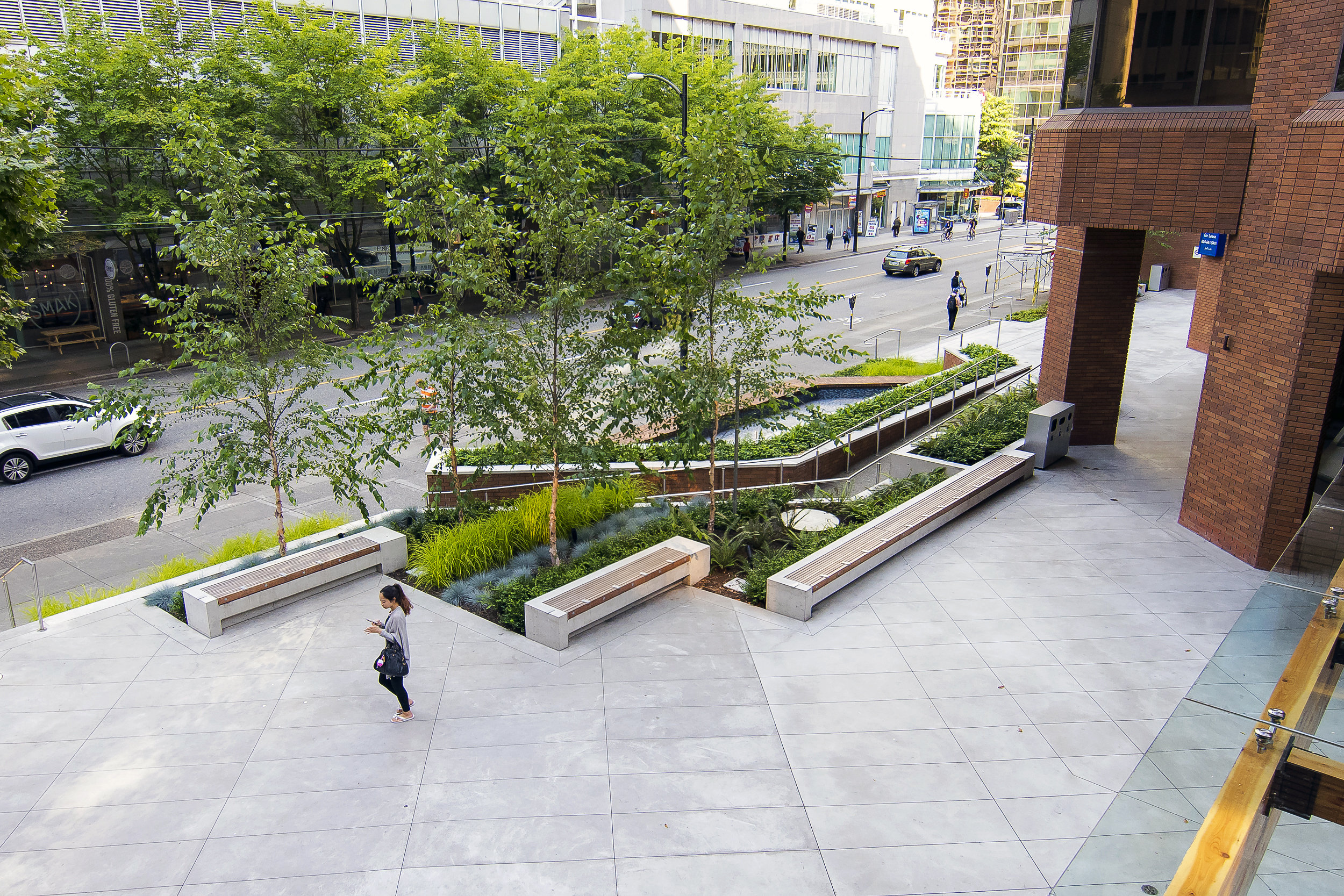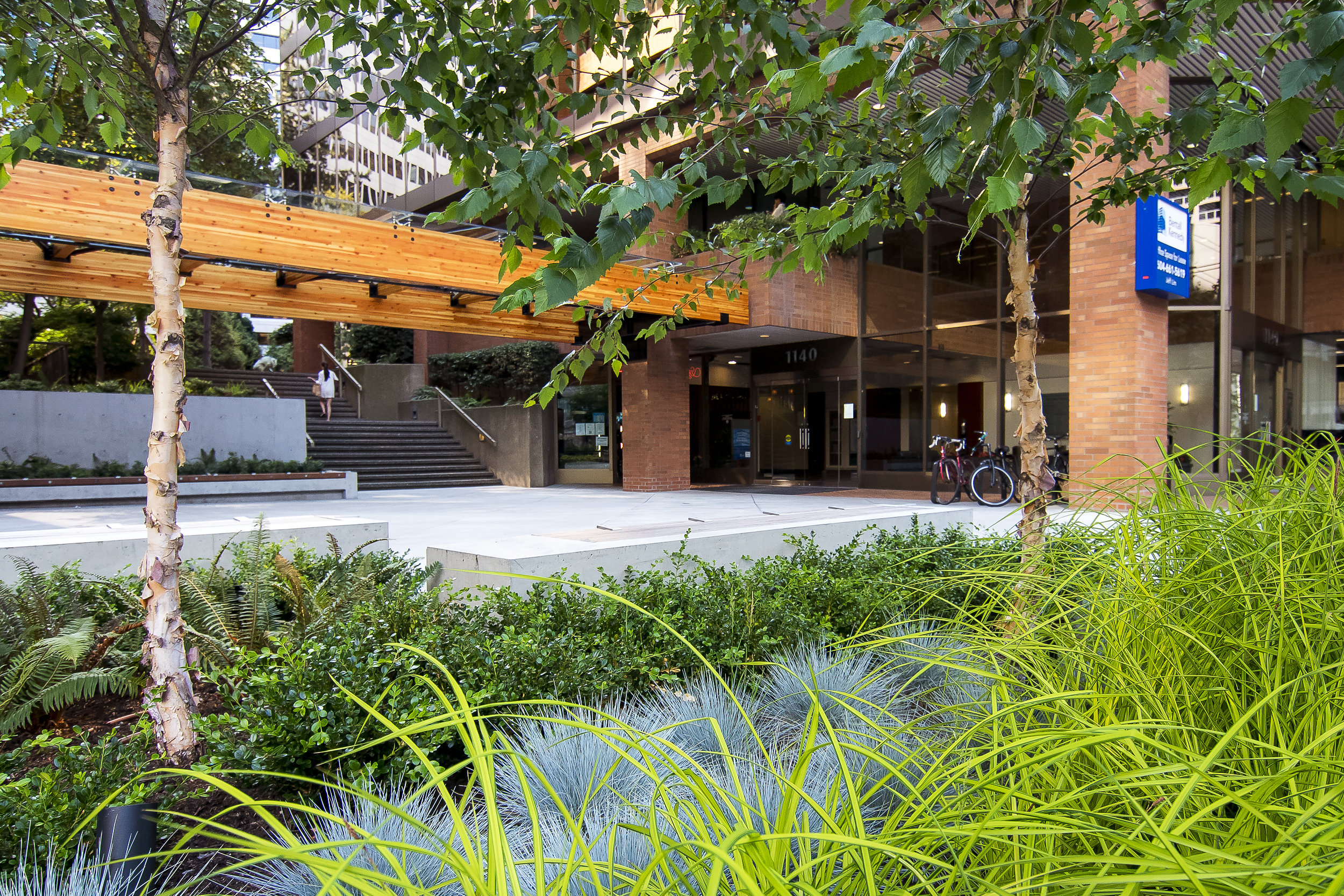 Photos by Brett Hitchins